Tender Care Pediatric Dentistry Takes the Fear Out of Dentistry
Welcome to our family of patients. Thank you for selecting Tender Care Pediatric Dentistry as your personal dental care team for your child. We strive to make your relationship with us a pleasant and rewarding one.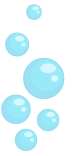 A firm foundation is needed upon which we can base recommendations for your child's dental health. Therefore, we will complete a thorough dental examination during the initial appointment. We will evaluate your child's dental health as well as his or her overall growth and development.
Office Hours
Mon 9:00 am - 5:00 pm
Tue 9:00 am - 5:00 pm
Wed 7:00 am - 5:00 pm
Thu 9:00 am - 5:00 pm
Fri 9:00 am - 4:00 pm
Sat Closed
Sun Closed
Something to Smile About!

Preventive dentistry is the most important service we have to offer. We will show you how to care for you child's teeth and gums so they maintain a beautiful smile.
Preventive examinations on a regularly scheduled basis will give your child the maximum opportunity for long-term dental health.
Good communication is essential to forming a satisfactory relationship. If you ever have a concern about any treatment, fee, or service, feel free to discuss it immediately and openly with us. We welcome your comments and suggestions and want to do everything we can to make your visit a pleasant experience.
Creating and maintaining your child's oral health is our primary goal. Thank you for giving Tender Care Pediatric Dentistry the opportunity to pursue this goal with you.
Mission Statement
Our goal is to treat our young patients and their families with the utmost respect and dignity and to make dental visits non-frightening to children by providing a gentle, caring and fun filled environment. We aspire to provide superior dental care through innovation, continuing education and by utilizing the latest advancements in children's dentistry. Our goal is to make every visit to our office a positive experience by being efficient, flexible, informative and fun.
Beautiful smiles and the well being of children will always be the priority of our practice!